Liberal Judaism's Education Hub provides opportunities to learn and think about Judaism, faith and philosophy for people from all religions and backgrounds.
---
Liberal Judaism's Education Hub hosts classes on a range of topics throughout the year.
Each term has two or three classes to choose from. Terms are usually 4-5 weeks long and you can choose to attend as many or as few classes as you would like each term (Occasionally classes will require you to attend all sessions).
In these exceptional times we are proud to make the Education Hub classes available for free as we want to make sure that everyone has access to these education opportunities.
They have the chance to make our Judaism more accessible and in our homes. However, if you are able to at this time, please consider making a donation to Liberal Judaism in lieu of our charging for attendance. You can donate by clicking here.
---
Finding the Liberal Jewish Voice: Expanding the Conversation on Israel
23 June – 21 July
---
23 June: How Jewish Identity has developed in Israel in recent years
with Michael Wegier - Interim CEO, Board of Deputies
Liberal Judaism is joined by experienced educator and former Chief Executive of the UJIA Michael Wegier for an educational session on the current state of Jewish Identity in Israel.
30 June: Solutions Not Sides Training Session 
with Sharon Booth, Executive Director of Solutions Not Sides
Join Solutions Not Sides for a training session on Understanding Antisemitism and Islamophobia in relation to Israel - Palestine.
The session will cover a wide range of topics including helping students, educators, and communities develop skills to understand this complex issue beyond simplistic solutions and partisanship, understanding partisan activism in relation to Israel-Palestine, and how Islamophobia and Antisemitism arises in relation to the conflict.
This training session will take place under Chatham House Rules.
This session will last for 2 hours.
7 July: Panel Discussion with Abraham Initiatives 
Chaired by Liz Harris-Sawczenko, Director of Public Outreach at Abraham Initiatives UK
We will hear from the staff of the Abraham Initiatives, discussing the challenges and opportunities for Jewish-Arab relations in Israel.
14 July: Hagai El-Ad, Executive Director of B'Tselem, in Conversation
with Rabbi Charley Baginsky
Rabbi Charley Baginsky will put your questions to Hagai El-Ad, and will discuss the recent violence in Israel/Palestine, and the B'Tselem Report "This Is Ours - And This Too: Israel's Settlement Policy in the West Bank".
21 July: Arzenu 
with Rabbi Lea Mühlstein, International Chair of Arzenu
Join The Ark Synagogue Senior Rabbi Lea Mühlstein for a discussion on the work of Arzenu, the the political voice of Reform, Progressive and Liberal Religious Zionists within the World Zionist Organisation, and will bring together the Education Hub Term with a final discussion on the future of Progressive Zionism.
---
Our Presenters
Michael Wegier
Michael Wegier is the Interim Chief Executive of the Board of Deputies. He has previously served as Chief Executive of UJIA as well as several other senior educational leadership positions in Israel and the USA
Sharon Booth

Sharon has an MA from Cambridge University in Theology and Religious Studies. Following her graduation, she taught English at Amideast in Tunisia and then went on to work in Amman, Jordan as a Productions Manager for a publishing company with programmes for young people aiming to promote reading in the Arab World. In Sharon's final year in Jordan, she was employed as PA to the Defence Attaché at the British Embassy, then returned to the UK and began work in Israeli-Palestinian conflict resolution, founding the Solutions Not Sides Education Programme in 2010. Sharon speaks Arabic and French and has studied ancient Hebrew. In January 2016, she was awarded a master's degree with distinction from King's College London, specialising in nationalism and religion.
Elizabeth Harris-Sawczenko

Elizabeth Harris-Sawczenko is a recent recipient of the Archbishop of  Canterbury's Award for Reconciliation and Interfaith. She is currently a Director at the Good Faith Partnership, a social consultancy group and Director of Public Outreach and Engagement at the Abraham Initiatives UK, where she was formerly a trustee for many years. Elizabeth is the former Director of the Council of Christians and Jews and also worked as Public Affairs Director at the Board of Deputies of British Jews.
Elizabeth is a British Israeli who lived for 25 years in Jerusalem before returning to the UK 15 years ago. During her years in Israel she was part of the Oslo Accords 'People to People' encounters between Palestinians and Israelis and subsequently a Director at New Israel Fund in Jerusalem.

Hagai El-Ad
Hagai El-Ad is the executive director of B'Tselem בצלם بتسيلم, the Israeli Information Center for Human Rights in the Occupied Palestinian Territories. Previously he was director of the Association for Civil Rights in Israel (ACRI, 2008–2014) and the Jerusalem Open House for Pride and Tolerance (JOH, 2000–2006). In 2014, El-Ad was among Foreign Policy's "100 Leading Global Thinkers". In 2016 and again in 2018, he spoke before the United Nations Security Council calling for international action in order to end the occupation. He lives in Jerusalem and tweets @HagaiElAd.
Rabbi Lea Mühlstein
Rabbi Lea Mühlstein is one of the Senior Rabbis at The Ark Synagogue, London. She is the International Chair of Arzenu – the political voice of Reform, Progressive and Liberal Religious Zionists. In addition to her deep commitment to Zionism, she has a great passion for interfaith and social justice work as well as world Jewry. 
---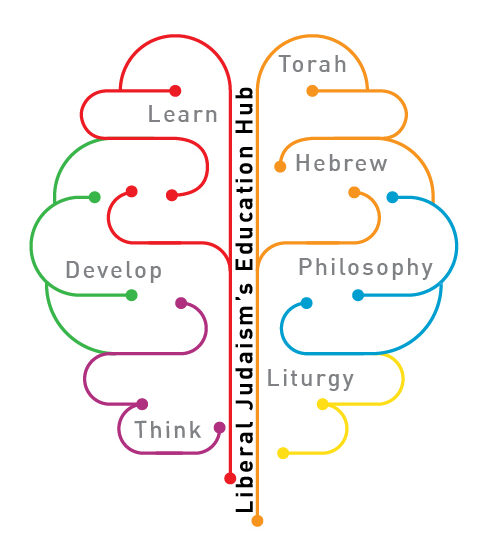 ---
---
---
FUTURE CLASSES
Forgotten Lives: Jewish Women Through the Ages
August & October 2021
---
News stories
about Education
---
Read more
---