Liberal Judaism will be hosting a series of sessions as a part of Refugee Week 2021.
These sessions will explore the history, memorialisation, and future of refugees in the UK. They will be free to attend and available on Zoom and our social media platforms.
15 June: Jewish Refugees in Britain
With the Association of Jewish Refugees and the Lily's Legacy Project
Liberal Judaism presents a conversation between Dr. Bea Lewkowicz, Director of the AJR Refugee Voices Testimony Archive, and Kindertransport refugees and Lily's Legacy Project contributors Bob and Ann Kirk. This will be followed by a short film about Rabbi Harry Jacobi MBE z''l's experience, introduced by Rabbi Dr Margaret Jacobi. The evening will be hosted by Rabbi Charley Baginsky.
16 June: The Grocer, The Dutch Aunt, and the Rabbi - Forgotten Rescuers of the Kindertransport
With Mike Levy
Holocaust educator, author and historian Mike Levy of the Harwich Memorial project tells the story of the forgotten men and women who in 1938-39 helped to bring 10,000 Jewish (and some non Jewish) children to safety in Britain.
He will also reveal how this act of mass rescue was first organised in Berlin and London. It is a story of heroic volunteers whose names have largely been erased from history - until now.
Dr Bea Lewkowicz
Dr Bea Lewkowicz is a social anthropologist and oral historian and is the Director of the AJR Refugee Voices Testimony Archive. She is a member of the Research Centre for German and Austrian Exile Studies, School of Advanced Study, University of London.
Her research interests include oral history; trauma and memory; diasporas and displacement; and nationalism and ethnicity. She has worked on many oral history projects and has directed and produced a wide range of testimony-based films.
Bob & Ann Kirk
The couple, who both escaped the Nazis as children and met at a club for young Jewish refugees, were awarded British Empire Medals in 2019 for services to Holocaust education and remembrance.
Today, they work tirelessly to raise awareness of the Holocaust, being speakers for the Jewish Museum, Holocaust Educational Trust and Holocaust Memorial Day Trust.
Rabbi Dr Margaret Jacobi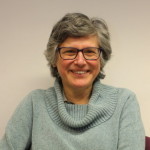 Rabbi Dr Margaret Jacobi has been the rabbi of Birmingham Progressive Synagogue since 1994.
This year she gave the inaugural Rabbi Harry Martin Jacobi Memorial Lecture on the topic "Religion & Justice: From Leviticus to Lily".
Mike Levy
Mike Levy is a holocaust educator, author, and historian. He serves as Honourary Chair of the Kindertransport Memorial Project in Harwich.