19 June 2020
The Liberal Judaism Biennial At Home started with LJY-Netzer member Jess Baker's vegan challah bake… and we've had people asking for the recipe ever since.
So here, in time for Shabbat, is how to make gorgeous vegan challah – courtesy of Jess (pictured).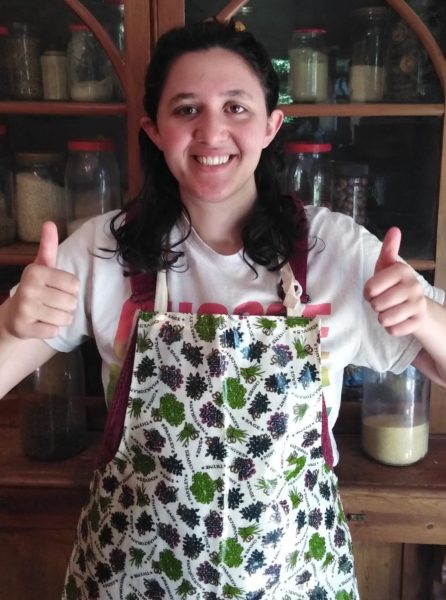 Ingredients:
4 cups/ 500g white flour
¾ cups /175ml oil
½ cup / 110g sugar
1 ¼ cup / 300ml warm water
2 tsp salt
2 packets yeast- 10g
glaze
Instructions:
1) Wash your hands.
2) Combine the sugar, water, yeast, and oil. Leave to bubble for 10 minutes.
3) Add the flour and salt and mix mix mix!
4) Add more flour as required and then knead your dough in the bowl or on table.
5) Add extra flour if it gets sticky.
6) After 10 mins kneading, put it in a bowl with some oil and place a towel over it.
7) Clean up!
8) Leave your dough to rise for two hours then come and punch it down. Leave it to rise again for another hour.
9) Braid the dough and leave to rise for 20 mins, then glaze and bake for 30 mins at 180C.
10) Take out the oven and your challah is ready. Shabbat Shalom!