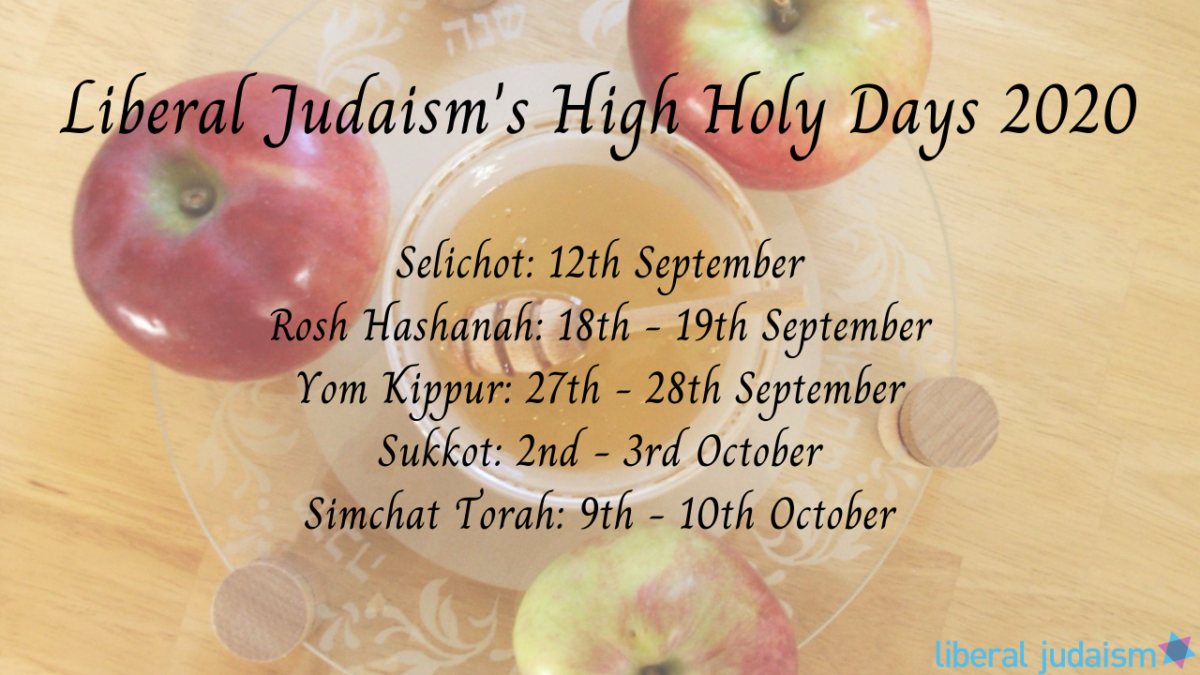 ---
In the unusual circumstances of 2020, Liberal Judaism is committed to providing a meaningful & accessible High Holy Day season.
Yom Kippur (27th - 28th September)
All Liberal Judaism communities are offering online Yom Kippur services, and some are also offering limited physical activities. You can find your local community as explained above.
Additionally, Liberal Judaism is offering a range of activities during the afternoon of Yom Kippur:
Services that you can watch live (without registration) will be made available by various communities, including through our Facebook group, over YouTube, and community websites.
Sukkot (2-3 October) and Simchat Torah (9-10 October)
Most Liberal Judaism communities are making provision for Sukkot and Simchat Torah. You can find your local community here.
Note for community leaders